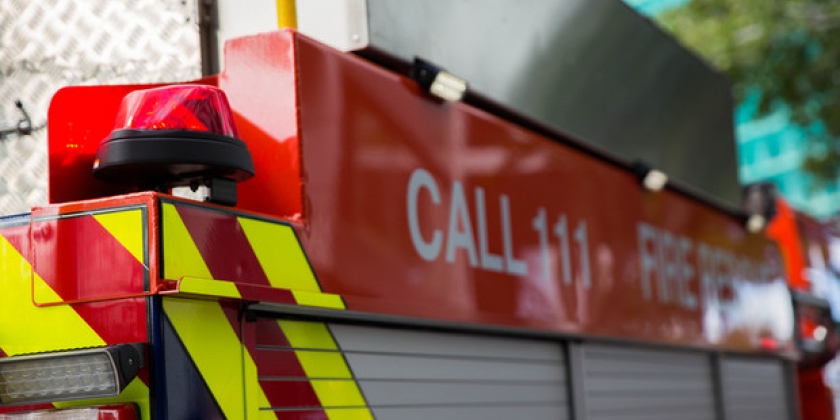 For more than 40 years, the Fire Service Levy has been the main source of funding for New Zealand's 14,000 firefighters and the vital work they do protecting life and property across the country. The government has announced far-reaching reforms to the country's fire services, at an estimated cost of $303 million over four years. As a result, the Fire Service Levy is set to rise. So what do the changes mean for you, and what can you do about them?
How the Levy Works
The urban and rural fire brigades around New Zealand answer about 62,000 callouts each year. They need secure and regular funding to carry out their important work.
Since 1975, the main source of that funding has been a Fire Service Levy charged on various insurance policies, including home and contents, motor vehicles and business asset cover. If you have one of those insurance policies, you're paying the levy each time you pay your insurance premiums. Because the levy is added to your premium, you even pay GST on it.
So the levy is basically a form of tax, paid by insurance customers and collected by insurers on behalf of the Fire Service Commission.
What's Changing?
Levy Rate: From 1 July 2017, the levy will increase by almost 40% for all individuals and companies who have residential, rural or commercial property insurance and motor vehicle insurance. It will also affect you if you have contract works and pleasure craft insurance policies.
Levy Basis: From 1 January 2019, the levy will no longer be calculated on the indemnity value (or market value) of property. Instead, it will be based on the total sum insured (usually the replacement value). So if you're a commercial or rural customer and you're insuring for replacement value on plant and buildings, the Fire Service Levy you pay will rise significantly.
Who Benefits?
There's no doubt that the services funded by the levy are both essential and important. But one of the issues of the levy system is that while those services benefit everyone, only people with insurance policies that cover fire help to pay for them.
The Fire Service is a universal, basic service provided to all New Zealanders. Firefighters will always respond to a fire, whether the property owner has insurance or not. Yet the Fire Service Levy is only paid by those who insured - and especially those with full insurance coverage.
As an insurance customer, your higher levy after 1 July 2017 will also cover some of the extra costs of reorganising the fire service and providing additional services, including:
Merging the urban NZ Fire Service with the rural fire services to form a single organisation, to be known as Fire and Emergency New Zealand
Providing more funding for rural fire services and covering equipment and training costs for volunteers
Offering non-fire services during medical emergencies, motor vehicle accidents, hazardous substance spills, clean ups, floods and other natural disasters

What the Insurance Industry is Doing
As an industry, we strongly support the work of New Zealand's brave and dedicated firefighters. But we also believe the funding of the service they provide is everyone's responsibility - not just insured customers. So it's important to know that insurers, insurance brokers, business groups and business chambers of commerce have all made submissions to the Government on your behalf, pointing out the inequality of the current system and the impact an increased levy will have.
Business New Zealand called for a review of the levy, asking the Government to consider replacing it with a general tax as a more equitable method of funding the Fire Service. However the Government rejected their view and decided to continue charging insurance policyholders the Fire Service Levy.
So What Can You Do?
Nobody likes paying more tax than they have to - especially a tax that affects some people and no others. But there may still be time to influence the Government's thinking about the levy. If you feel strongly about this issue, take action before that date by doing one (or more) of the following:
Lobby your member of parliament
Raise awareness among business or community groups
call in to talk-back radio